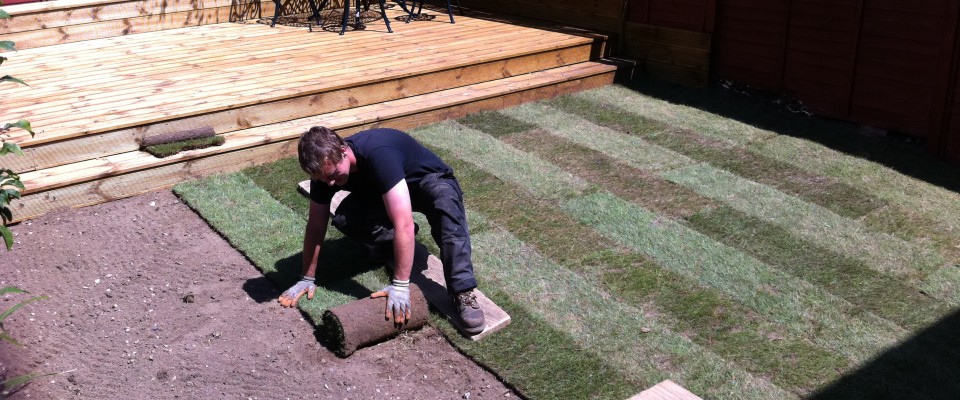 Turfing
Clean Cut Gardening phenomenal  turfing experience  in turfing gardens.  We have laid hundreds of lawns throughout Sussex so we have the expertise to provide you with the highest quality finished lawn.
Turfing can be described as an art form and requires great skill to produce a high quality product from seed, to the ready to lay turf and Clean Cut Gardening have mastered that skill to produce the best there is.
We specialise in all areas of Garden maintenance , supplying a quality service from concept/design through to completion combining experience acquired over many years.
We have done work for many large companies, but also welcome domestic enquiries, whether you're thinking of having someturfing work done to your home or relaying some new turf – give us a call today to find out how we can help you.
We provide a service that is a cut above the rest. Our skilled team are fully equipped and trained to carry out grounds maintenance, turf laying, planting and construction work to an exceptionally high standard.